If your pet is nervous at the vet and/or does better away from other pets, or if you need assistance, please text or call prior to coming inside. Our staff will work to make you and your pet as comfortable as possible.
If you need to cancel an appointment, please contact us at least 3 hours prior to your appointment time to avoid paying a no show fee. No shows and short-notice cancellations prevent us from being able to care for another pet in need.
If your pet is being worked into the schedule for an urgent care visit, your exam fee may be higher than our regular exam fee. Our staff will discuss this with you when scheduling the appointment.
Technician appointments will be charged a small fee to account for medical staff time. Wellness plan patients have this fee waived for their first 12 tech appointments.
---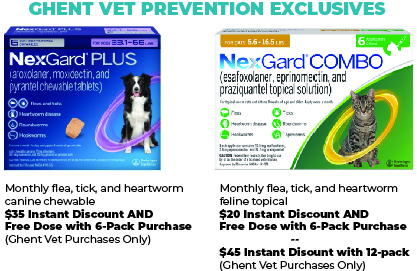 ---
Ghent Veterinary Hospital and Granby Veterinary Hospital are Norfolk's only locally owned and operated veterinary establishments.
This is what that means for you.